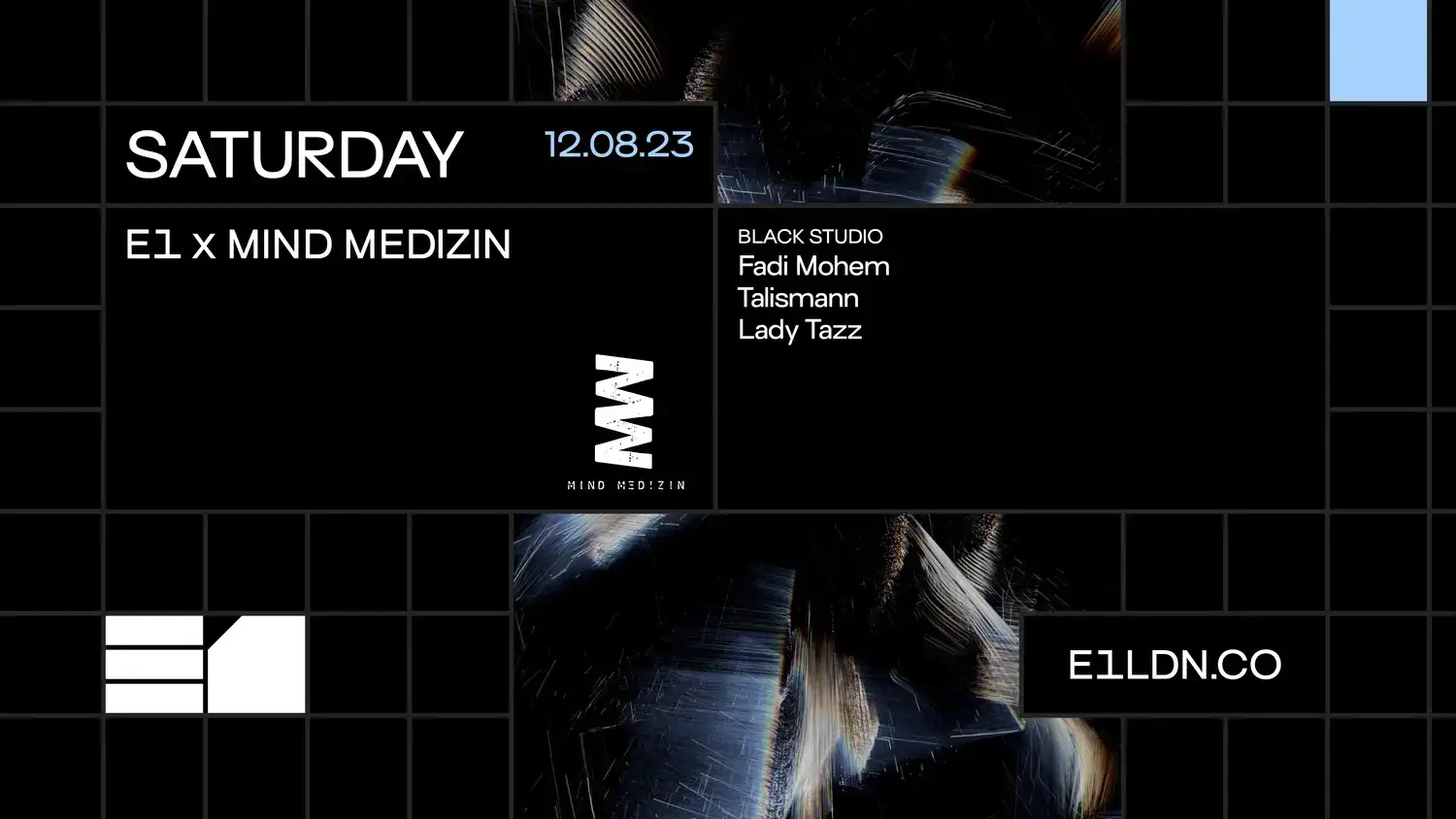 E1 x Mind Medizin
Sat 12th August 2023
21:59 -05:00
Following a triumphant start to 2023, E1 returns with their most eclectic [S/S 23] season to date. Inviting the world's most sought-after artists' to break and explore the boundaries of electronic music within the hallowed walls of their esteemed east London Warehouse and infamous Black Studio, hailing from international and the surrounding local scenes.
To top it off, this is the first chance to witness and experience the all new, awe-inspiring, state of the art AV & lighting system, for your viewing pleasure at each and every event. Not to mention the warmth and clarity of one of the UK's best sound-systems, featuring cutting edge production throughout all shows spanning the spring & summer club calendar.
Bring on E1's most exciting season to date.