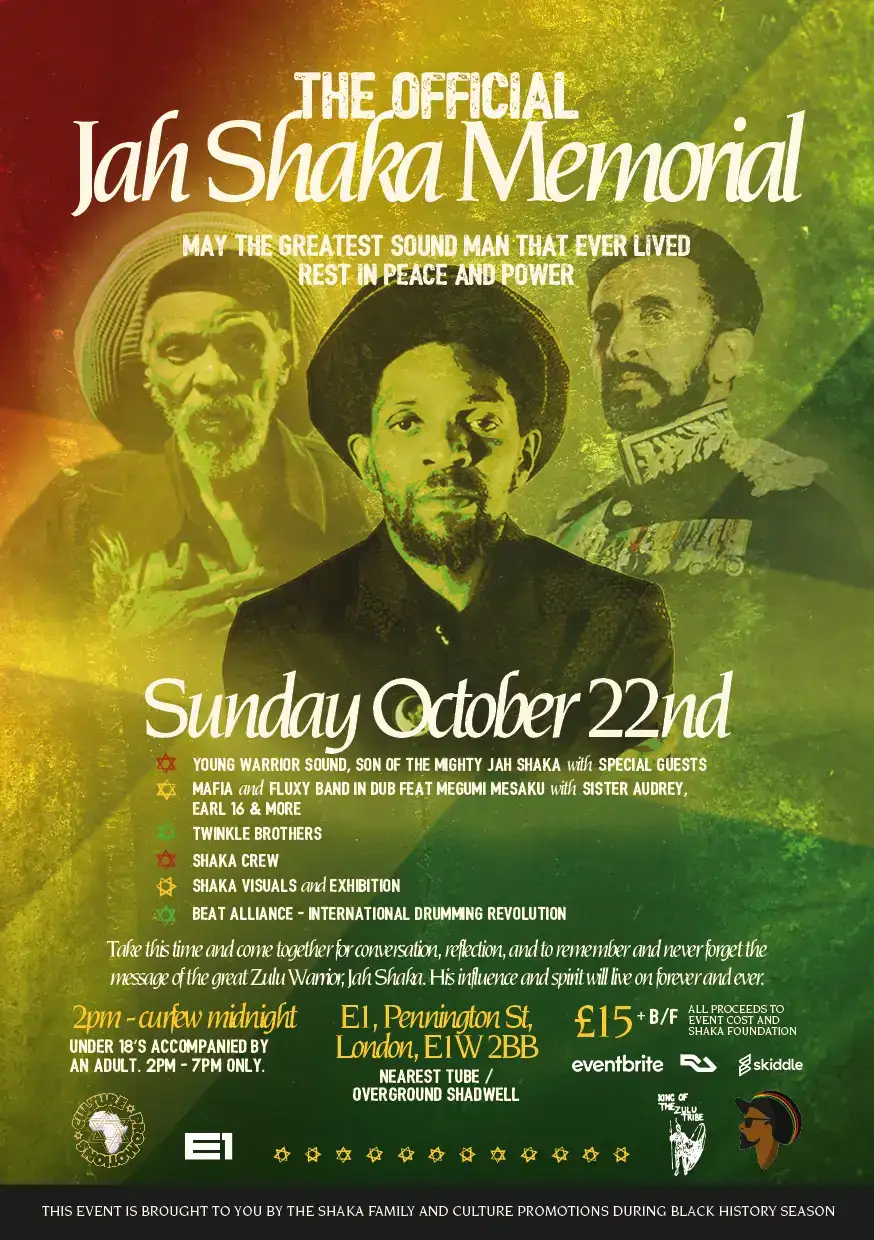 JAH SHAKA MEMORIAL
Sun 22nd October 2023
13:00 -22:59
This event is the only official memorial gathering for JAH SHAKA who left this earth for his next journey on April 12 2023. Brought to you by the Shaka Family and Culture Promotions, E1 in Shadwell London hosts a gathering where people can remember the great Zulu Warrior.
Sound System vibes with son of Jah Shaka, Young Warrior; Shaka Crew; Live stage performances with Mafia & Fluxy Band, Megumi Mesaku; Earl 16; Sister Audrey; Norman 'Twinkle Brothers' Grant, Beat Alliance and a whole host of other guests still to be announced. Shaka visuals, exhibition and memories for each and everyone. Rest In Peace and Power Jah Shaka.
Under 18's can enter this event free of charge with an adult ticket holder but will be asked to leave the venue by 7pm as E1 is a licensed venue.