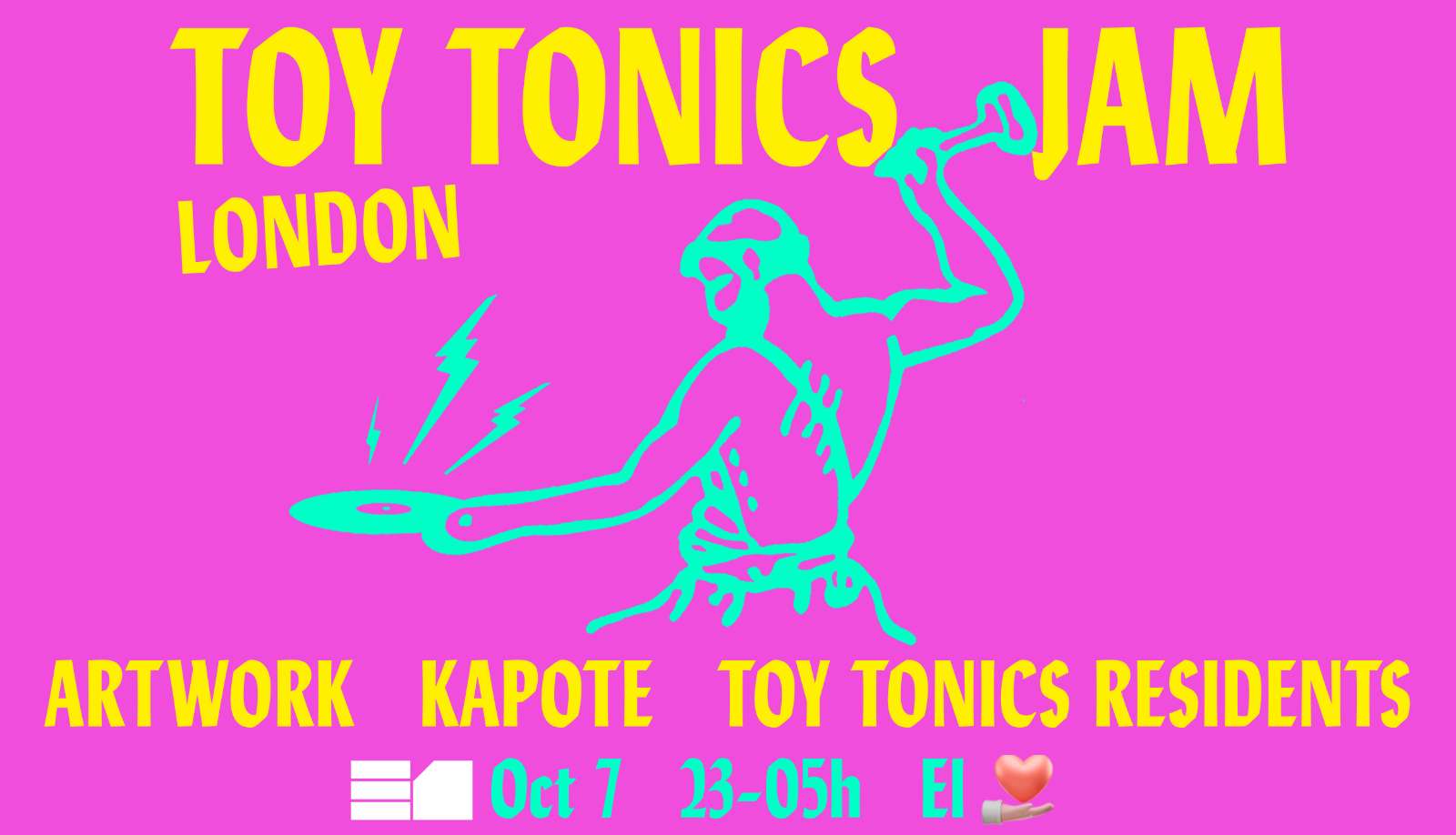 Toy Tonics
Sat 7th October 2023
21:00 -05:00
Toy Tonics, the super-label & party catapulting its way through the worldwide party circuit presents another London banger fresh after their groundshaking Phonox residency in July.
"Hi, I'm Artwork" The UK's most charismatic disc jockey 2001 - 2023, Matthew McConaughey lookalike, and waxy disco extraordinaire takes the helm at E1 this October.
A man responsible for pushing UK underground music in various directions through the early noughties, and the brains behind the influential Big Apple record label, and Art's House party series gears up for his first London show since the May, KOKO sell-out. Joining him is KAPOTE + Toy Tonics residents and guests TBA.