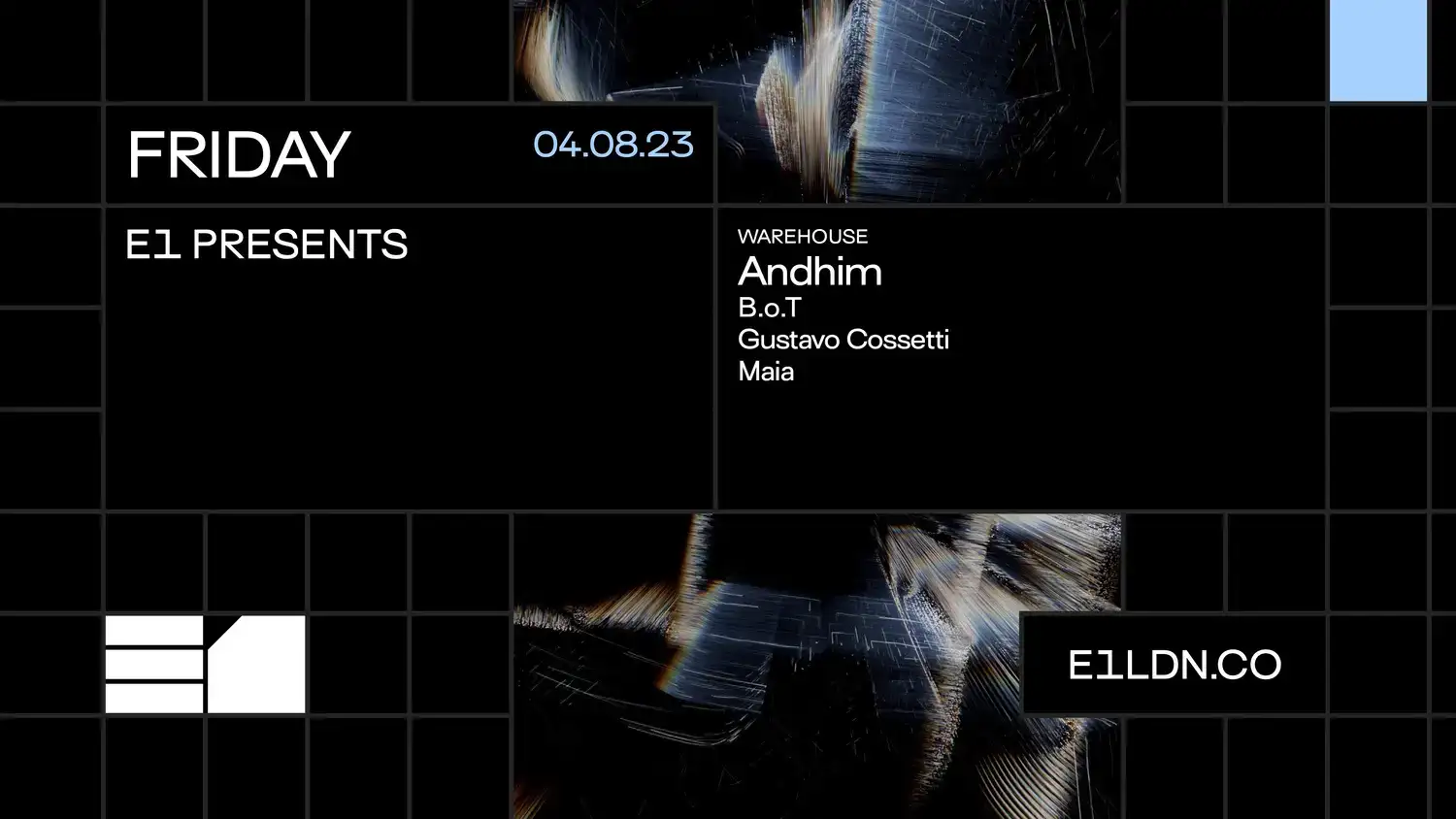 E1 presents: Andhim (extended set)
Fri 4th August 2023
22:00 -05:00
The Get Physical regulars Andhim are back for an extended set after their sensational performance back in March. A true staple in the electronic dance music scene, the Cologne duo are champions of Super House and lead the Warehouse for a sensual night of melodic tones.
Their latest release "I Love You" and their remix of Format:B's "Desire" are kicking up a storm in the Beatport charts so this will not be one to miss.
Supporting the night are the london based duo Beans on Toast (B.o.T) who seductively blur the lines between down tempo and deep house to create a truly remarkable sound behind the decks.
Following that, Gustavo Cossetti will bring his rhythmic melodies and progressive pulsating beats to the warehouse. The Brazillian will synergise the crowd with his atmospheric textures. The E1 resident Maia completes the line up, rounding off an exceptional 8 hours of melodic euphoria.