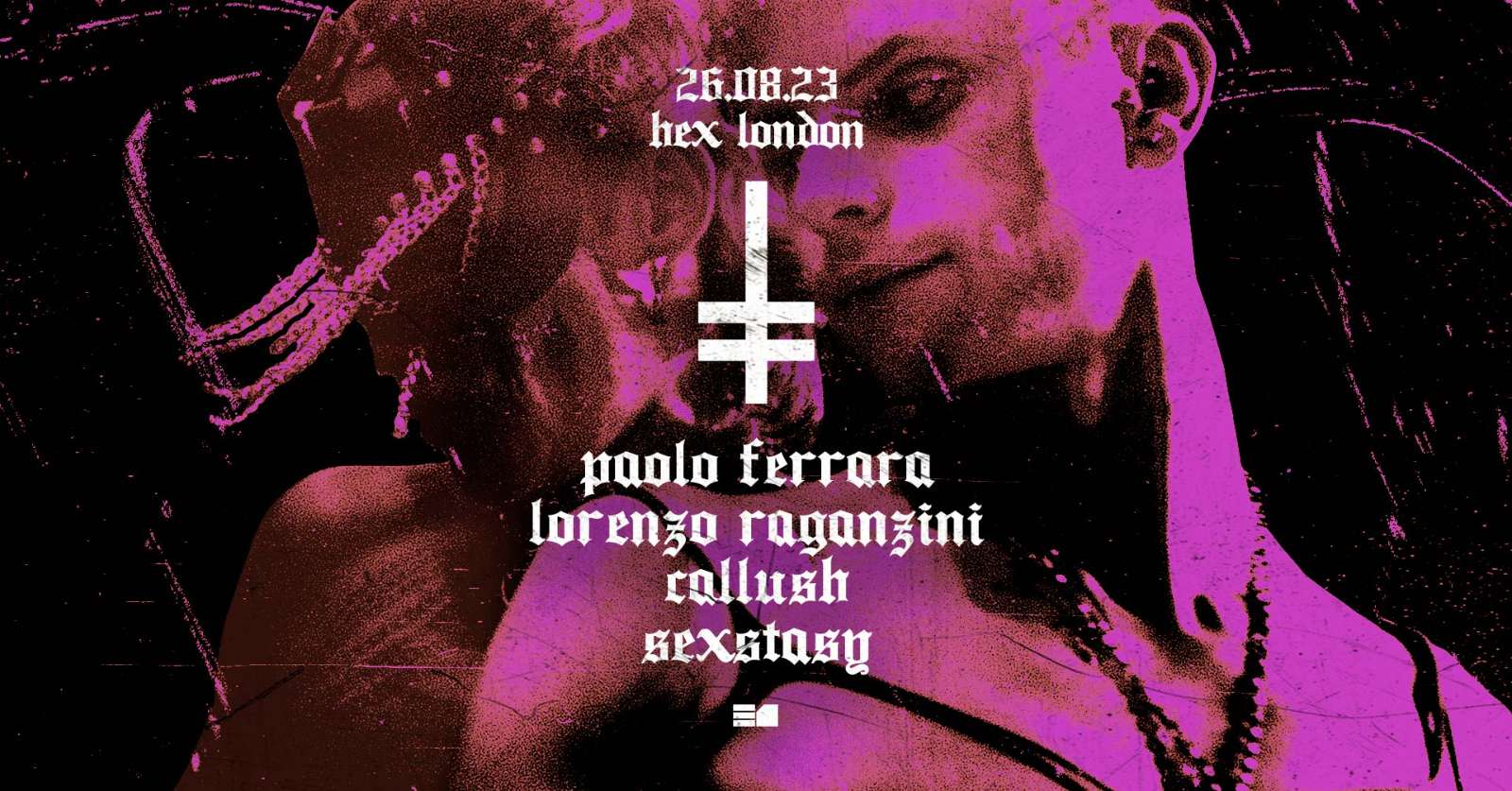 Lorenzo Raganzini, Paolo Ferrara, CALLUSH & Sexstasy
Sat 26th August 2023
21:00 -05:00
The TechnoMetal godfather Lorenzo Raganzini and Co-founder of the HEX Techno Movement, Lorenzo's masterful of Techno and Heavy Metal catalysed a new generation of Techno Lovers and created a blossoming movement fuelled by his unforgiving and intense TechnoMetal Sounds.
It wouldn't be right to host the HEX showcase without their co-founding father Paolo Ferrara joining Lorenzo in the Warehouse. The heavy techno destroyer's high-voltage sets have innovated the TechnoMetal movement and created some iconic moments in Techno history. Callush is the rebellious Berlin DJ who follows this incredible showcase. Her industrial selections are fused with elements of EBM and Trance and she recently made her first release on RAW, so the Warehouse will be pumping.
Completing the line up is Séxstasy, who returns to E1 after his exceptional set in the Black Studio in May. The Berlin based artist and Popoff Kitchen queer parties resident hailing from Moscow will recreate the magic energy seen in his incredible MixMag, Boiler Room, HÖR and Rinse Fm performances.