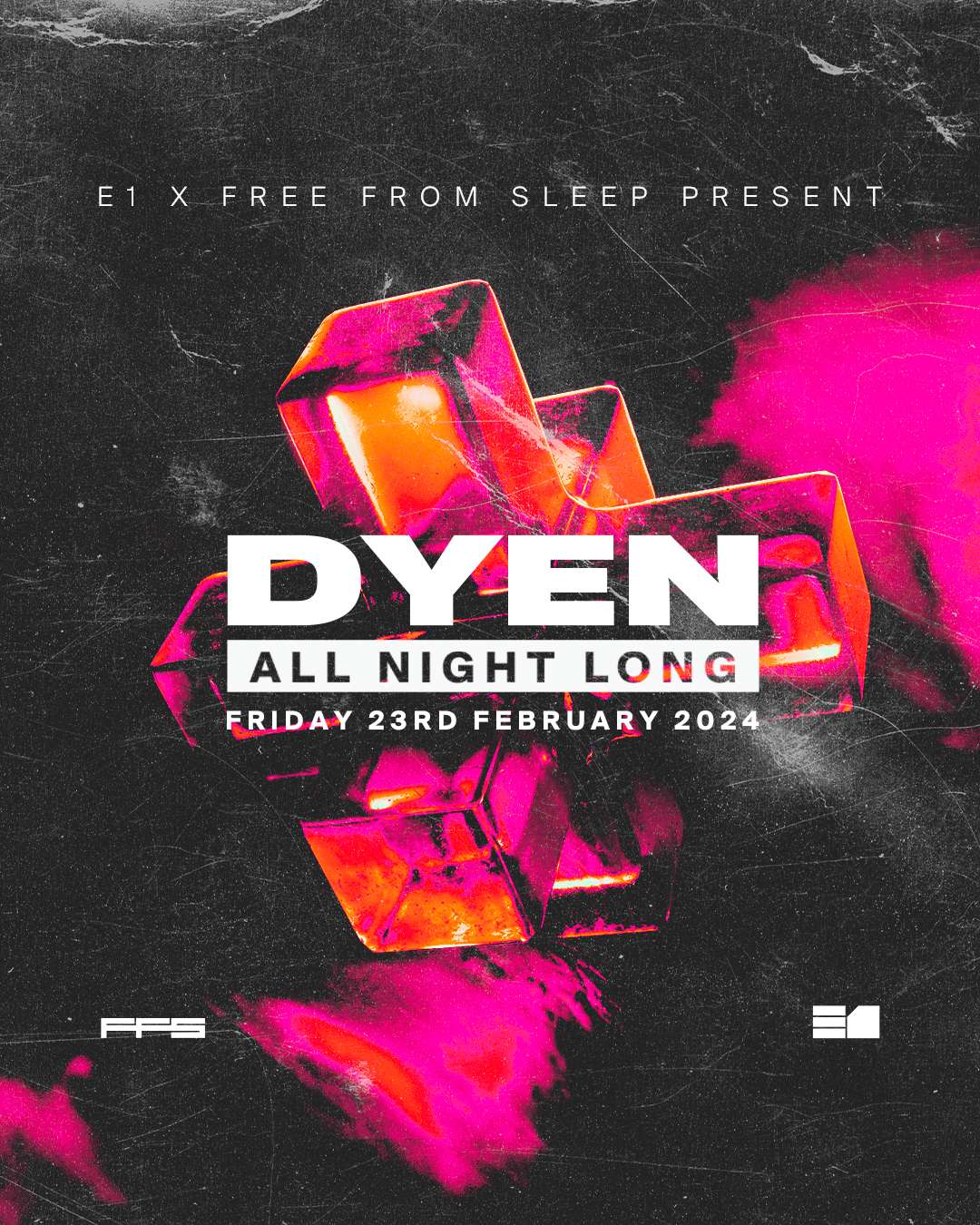 DYEN (All Night Long)
Fri 23rd February 2024
23:00 -06:00
Coming hot and heavy into 2024, E1 team up with Free From Sleep to bring DYEN, one of Rotterdam's finest exports of hard, industrial techno to London, playing a very special set in the Warehouse All Night Long.
Inspired by the 90s Old School Techno beats and the hard industrial sounds of modern days, DYEN pushes the boundaries of uptempo, hard-hitting techno.
Strictly for the real techno heads and stamina crew, you will not want to miss out on this bright, young talent.
I agree to receive marketing communications from E1 London / Studio Spaces Ltd. We will process your data in accordance with our
Privacy Policy