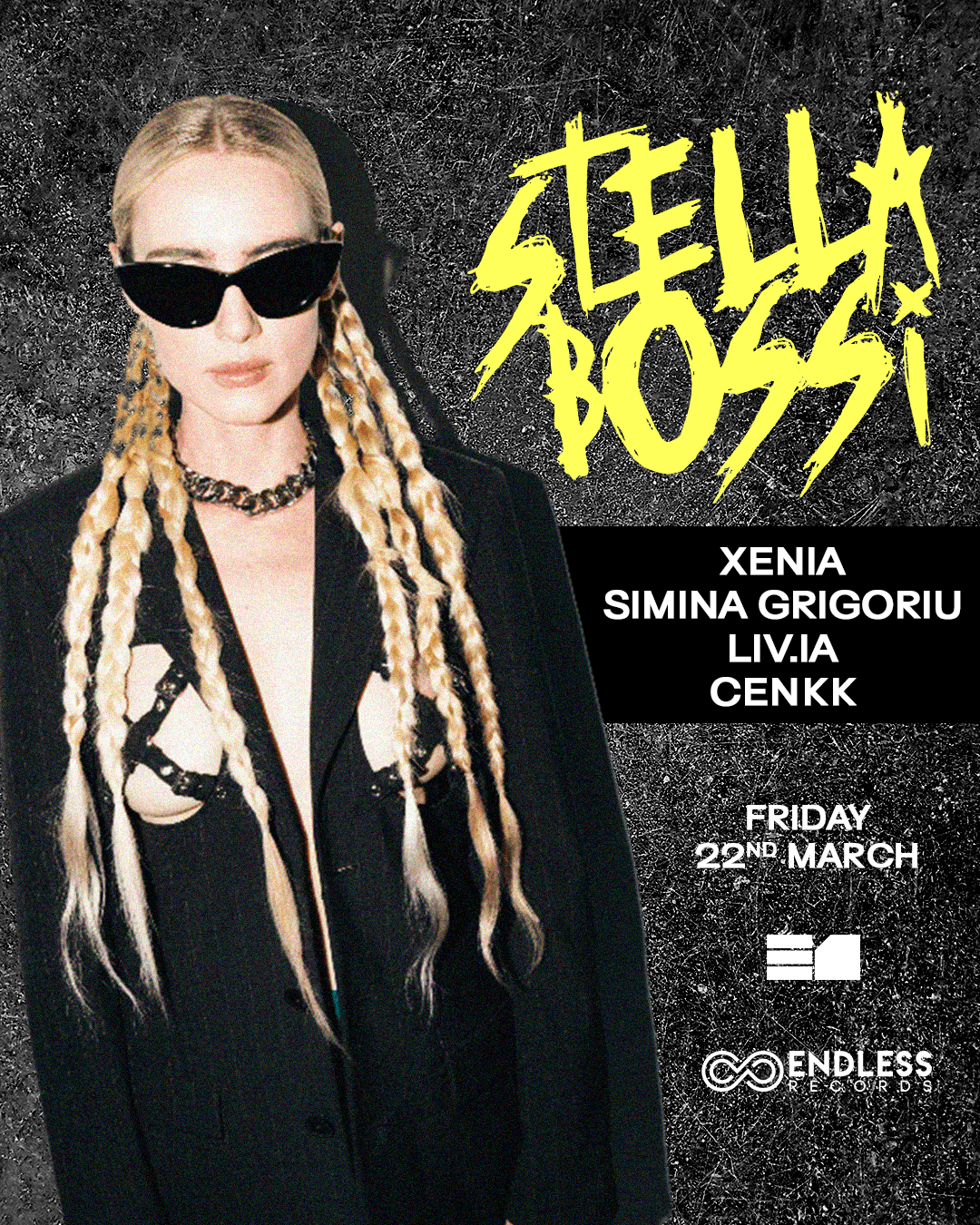 STELLA BOSSI, Xenia & Simina Grigoriu
Fri 22nd March 2024
22:00 -06:00
German online sensation and 'The Beat Must F***' label boss Stella Bossi joins us once more in the Warehouse for a showcase of her infectious energy and cutting edge sounds.
Recently being voted as no.1 DJ by Germany's biggest electronic music magazine 'FAZE', and amounting over 10 million streams across her top 3 hits, we're thrilled to hear what she has to offer for her first UK show of 2024.
Joining the billing, we invite Ukranian born Xenia, producer and label head Simina Grigoriu, as well as London based multi-genre selector Liv.ia to set the scene.
I agree to receive marketing communications from E1 London / Studio Spaces Ltd. We will process your data in accordance with our
Privacy Policy